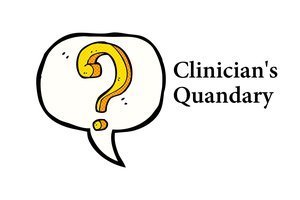 Clinician's Quandary invites your take on how you'd handle tricky scenarios in practice! On the first Tuesday of every month, we'll pose a new Quandary and collect responses. Top answers from the previous month will be posted that same day and shared with your colleagues worldwide. See below for submission details.
This month's Quandary:
Fourteen-year-old client Tyler's parents brought him to me for therapy recently because of what they interpret as antisocial behavior. They say he rarely engages with classmates or teachers, isn't interested in extracurricular activities, and heads straight to his room after school to play video games. They worry he's depressed. Part of me wants to nudge Tyler toward more social behavior, but he's mostly responsive in therapy and insists he's happy. Is this just the moody teenage years at work? What should I do?
We want to hear from you:
Send your response in 300 words or less to info@psychnetworker.org. Include "Clinician's Quandary Submission" in the subject line.* Include your name and country, city, or state.

Please provide detail in your response that paints a picture of what your solution looks like in practice. Don't be afraid to get creative!

Please allow up to one month for our editors to review your submission. We'll let you know by email if your response is selected for publication.
Stay tuned to our pages on Facebook, Twitter, and LinkedIn, as well as to our Week in Review e-newsletter for upcoming Quandaries.
*Responses may be edited for clarity.
Check out our Clinician's Quandary archive!

Topic: Professional Development
Tags: case study | Personal & Professional Development | Professional Development | Clinician's Quandary