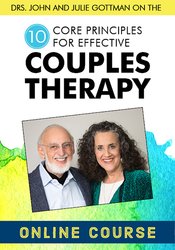 Product Details
Format:

Online Course

Authors:

JOHN M. GOTTMAN, PH.D.
JULIE GOTTMAN, PH.D.
DAVE PENNER, PH.D.

Publisher:

PESI Inc.

Copyright:

4/1/2018

CE Available:

Yes, See CE credit tab for complete continuing education details

Product Code:

CRS001253
Objectives
[+]
[-]
052516 - 10 Principles for Doing Effective Couples Therapy
Incorporate researched-based strategies into clinical practice to help couples improve their relationships
Analyze the strength of couple intimacy and friendship in order to understand how relationship patterns influence love, trust, and conflict management
Utilize resources and tools to help clients enhance friendship and intimacy in their relationship
Examine the role of therapist in improving couple interactions and therapy outcomes, including understanding the collaborative nature of therapy, incorporating research findings, and use of interventions
Provide detailed demonstrations and case studies identifying each of the 10 principles and how to effectively utilize the techniques and interventions with couples
Summarize factors that contribute to affairs in marriage, and analyze the misconceptions about marital infidelity
Identify the Gottman 3 step process in treating affairs to improve clinical outcomes
Describe the implications of the Gottman method of couple's therapy for addiction, personality disorders, and domestic violence
Examine how to prevent adverse behavior relapse during and after therapy
Teach self-soothing strategies to help manage flooding in couples
Modify treatment strategies for couples who have experienced domestic violence and infidelity
Explore past hurtful couple experiences to reduce their negative impact and help clients move forward together toward improved treatment outcomes.
Articulate clinical strategies that aid in reducing conflict in couples
Facilitate healthy sharing of feeling, active listening, and increased empathy between conflicted partners in session
[+]
[-]
052523 - The 10 Principles of Effective Couples Therapy:
Relate Gottmans' 40 years of research on the dynamics of couples relationships to their principles of effective couples therapeutic assessment and clinical interventions
Breakdown Gottmans' Sound Relationship House Theory as it relates to achieving desired treatment outcomes
Articulate the principles of effective couples therapy that help to inform the clinician's choice of treatment interventions
Summarize the components of a comprehensive couples assessment as it relates to clinical case conceptualization
Apply clinical interventions that increase couples' ability to manage conflict, create intimacy, foster fondness and admiration, and create a positive perspective of their relationship
Teach clients the 5 steps of relationship repair for processing past fights, regrettable incidents or past emotional injuries.
Outline
[+]
[-]
052516 - 10 Principles for Doing Effective Couples Therapy
Introduction
Introduction to Speakers and their Experience
Dave Penner interviews John & Julie Gottman
Background
Motivations for pursuing couple therapy career
Lessons Learned along the way
Self-care efforts in work with difficult couples
Early Gottman research milestones
Overview of Gottmans' 10 Principles
Principle 1: Use Researched Based Methods for Doing Couple Therapy
The Importance of Research in Couple Therapy
If you can measure it, You can build it
Common Relationship Myths
Limits to Research on Compatibility
Factors that Predict Relationships
Predicting Stability
Predicting Instability
What Couples Fight About Most
Role of Conflict in Divorce Prediction
Not all conflict is the same
Impact of Loss of Admiration
Nonverbal indicators of Couple Connection
Domestic Violence in Relationships
Characterological: No-Guilt Perpetrator & Fearful Victim

Pitbulls: Flooded Violence
Cobras: Calculated Violence

Situational: Mutual minor violence motivated by a share desire for change
New Research on Treating Affairs
Principle 2: Assess First, Then Decide on Treatment
The Assessment Process
Step 1: Obtain a Narrative for Couple Therapy Goals
Step 2: Oral Relationship History
Step 3: Sample Conflict Discussion
Relationship Checkup
Online Assessment
Providing Therapist Feedback on Couple Strengths & Challenges
The Value of Assessment Prior to Treatment
Making Assessment Feeling like Therapy
Assessments save therapy time
Assessments help reveal couple strengths and generate hope
Impact of an Affair on the Assessment
Modifying assessment to short term treatment constraints
Relationship Assessment Questionnaire
Active and Engaged Assessment
* Video Case Study (Mike & Marilyn):
Marathon Therapy, Oral History
Principle 3: Understand each partner's world
Determining which partner to see first
No secrets policies
Identifying when Couple therapy is premature
Asking about Domestic Violence
A nonjudgmental approach to dishonesty
* Video Case Study:
Individual Focus with Partner Present
Principle 4: Map your Treatment Route
Preparing to Give Feedback to Couples
Review conflict resolution skills
Review individual issues they brought into the relationship
When Partners view their relationship differently
When One Partner is engaged and the other is checked out
* Video Case Study: Assessment
Co-Morbidities
Affair-related PTSD
Therapist as Holder of Hope
Humility & Empirically Based Tools
Sitting with the Couple's Truth
vs. Changing Couple Perceptions
Giving Feedback to Couples
Sound Relationship House
Defining the couple's level
Identifying couple progress
Providing tools for help and hope
Confirming fit with couple's relationship perception
Duration of Therapy Process
* Video Case Study
Overview of Atonement, Attunement, Attachment
Principle 5: Soothe Yourself and then Intervene
Two Aspects of Soothing
Helping Flooded Couples
Preventing Flooded Therapists
Helping Flooded Couples
Clinical Role Play
Increasing Couple Physiological Self-Awareness
Role of Physiology on Relational Dynamics

Flooding as Hostility and Helplessness

Couple Self-Soothing Strategies

Pause the Interaction
Designate a Return Time
Relaxation Exercises
Lower Heart Rate
Preventing Flooded Therapists
Therapist Self-Care Strategies
Model Calmness to Couple
Utilize Strategic Distractions
Principle 6: Process Regrettable Incidents
Managing Conflict: The Aftermath of a fight or regrettable incident
The Benefit of Processing an Incident to Let Go of the Past
Step 1: Sharing Feelings

Listening to each other's Point of View
Eliminating Criticism and Blame

Step 2: Empathizing, Summarizing, Validating
Step 3: Identifying & Expressing Triggers
Step 4: Taking Responsibility
Step 5: Moving Forward

Doing things differently to avoid repeat experiences

The necessity of mutuality
Confronting the Barrier of Rightness
Validation without Agreement
Addressing Unequal Responsibility
Recent and Distant Past Conflict Resolution
Conflict Resolution Modifications
Infidelity
Characterological Domestic Violence
* Video Case Study: Attunement
Domestic Violence Safety Assessment
Nonjudgmental Care and Concern
Principle 7: Replace the Four Horsemen with Gentle Conflict Management Skills
How to Replace the 4 Horsemen with Gentle Conflict Management
Background of the 4 Horsemen
Ratio of Positive to Negative as Predictor of the Future of the Relationship
Power of Emotions
Not all Emotions are Equal in their Impact
Empirical Analysis of Which Negative Emotions are the Best Predictors of the Demise of Relationships

Criticism, Defensiveness Stonewalling, Contempt

Video Case Study

Introduction to the Couple Steve & Krista
Contempt: Looking Down on Someone From a Place of Superiority
Criticism: Attributing a Lasting Negative Trait to Someone

Antidote to Criticism & Contempt

Don't Describe Your Partner; Describe Yourself Using Feeling Statements
"I feel" and "I need"
For Contempt, Build a Culture of Appreciation
Say Positive Things about Your Partner
Notice What They're Doing Right
Be Grateful

Criticism & Defensiveness

Counterproductive Defensive Responses to Criticism

Counterattack Criticism
"You Always, You Never" Criticism
The Key is to Describe Yourself; Take Responsibility

Therapist's Response to Criticism & Defensiveness

Stop the Interaction
Point out the Horsemen
Define The Horsemen
Discuss the Research
Provide the Antidote

Contempt as the Most Corrosive of Love Health & the Best Predictor of Relationship Demise

Gottman Rapport Intervention

Premise: Postponing Problem Solving, Persuasion, or Advise Until Able to State the Other's Position

People Must Be Calm in order to do this

Speaker Role

Gentle Start-up
No Attacking/Blaming

Listener Role:

Active & Compassionate Listening
Listening to Understand, Not Prove a Rebuttal

Goal of conflict Management: Mutual Understanding
Video Case Study

Validating is Not the Same as Agreeing
The Approach is Generally Well Received by Couples

Dreams Within Conflict Intervention

Intervention Questions

What is this About for You?
What is the Existential Core?
Is There a Childhood Issue/History?
What is the Purpose or Meaning Behind Your Position?

Video Case Study

Goal: To Understand Our Partner's Position
Coaching the Partner to Ask Questions Meets the Goal of Eliminating the Therapist
Without an Understanding of the Partner's Feelings; you Won't have a Full Understanding of Them

When Dreams are in Opposition

Compromise Intervention

Video Case Study
Differences Between Inflexible (Non-Compromise) and the Flexible (Willing to Compromise) Tasks

Inflexible: The Ideal Dream/Core Need That if you Give it Up, You're Giving Up Your Identity
Flexible: The "Who, What, Where, When, & Why" of Making the Compromise Happen
Sometimes an Inner circle Cannot Be Compromised On

Topics of Kids, Blended Families, Living in Separate Countries
May Result in Separation

Solvable Problems = Compromise
Perpetual Problems = Making Temporary Compromises & Revising Periodically


Principle 8: Strengthen Friendship & Intimacy
Overview

Gottman's Free Love Maps Card Deck Apps

Downloadable Forms
Card Decks (Gottman Institute)
Free apps Containing the Card Decks

Friendship Interventions / What Kind of Friends Are the Couple
3 Components of Friendship

Knowing Your Partner Intimately
Fondness & Admiration
Turning Towards vs. Turning Away From vs. Turning Against

Love Maps

Video Case Study

Defining Knowing Who Your Partner is
How to Use the Love Maps Card Deck
Partners Answer Different Questions (More Dynamic)

How to Respond to the Differences in How Well Partners Know Each Other

Focus on the Dynamic Between Them (Rather than Blaming)

Range of Depth in Questions

Reflects the Levels/Complexities of the Partner

Couple/Partner Resistance to Love Map Questions

Managing the Exercises: In Session, As Homework, For a Brief Time Before Transitioning to Open-Ended Questions

Open Ended Questions

Open-Ended Questions App
Differences Between Love Map & Open-Ended Questions

Love Map: Introduction, Simple, Shorter
Open-Ended: Much Longer, More In-Depth Answers, Deepens Partners Knowledge of the Other

Video Case Study

Both Partners Answer the Same Questions (More Depth)
Themes: Emptiness, Happiness, Black & White/All Good or All Bad Thinking

Good-Enough Therapy

Therapy as Collaborative Effort
Couples Bring the Depth to the Therapy Sessions
Work with the Interventions Based on Research
Follow Therapist Intuition
Direct Couple to Talk to Each Other vs. Talk to Therapist

Healthy Couples Talk to Each Other
Focus on Talking to Therapist

When Emotions Do Not Match Words
When One Partner Becomes Anxious, Stonewalls, or Shuts Downs
When There is a Turning Away or Turning Towards (Change in Body Posture)

The Stress Reducing Conversation

Discussing Stressors Occurring Outside of the Relationship
Turning Towards/Turning Away

Video Case Study

Overview
Steps to the Stress Reducing Conversation

Show Interest by Asking Partner Questions
Empathize (Making a Statement About Partner's Feelings)
Take Your Partner's Side

When Partner's Resist Sharing Their Stress

Highlight the Human need to Receive & Give
Identify Where Partner Puts their Stress


Principle 9: Dive Deep to Create Shared Meaning
Overview Establishing a Stronger Bond

Doing Things Together
Establishing Meaning of Those Things
The Logistics of Making a Ritual (Based on the Works of William Doherty)

Case Study: Rituals of Connection

2 Card Decks
Fun & Play Deck
Rituals of Connection Deck

Establishing a Regular Time Where You Can Connect
Establishing a Time You Can Connect
Chose a Card to Build a Ritual of Connection Around that also Has Deep Meaning
How Were Things Done in Your Own Family
What You Would Like the Ritual to Look Like in Your Family
What Makes a Ritual Meaningful
Detailed Specific Questions Regarding How to make the Ritual a Reality
Rituals of Connection

Therapists Role

Manage Therapist's Emotions
Stop Any Criticism

Difference Between Creating Shared Meaning & Deepening Friendship

Friendship is Feeling Safe & Vulnerable Enough to Talk About What's In One's Heart.

Are You There for me?
Do you Know What I need?
Do I know What My Partner Needs?

Creating Shared Meaning Elevens the Relationship to a More Profound Level

What Makes Your life Worth Living
May Reflect Cultural, Religious, & Family Legacy Matters
Reflecting & Sharing Out Loud
Examples of Shared Meaning


Principle 10: Suspend Moral Judgment When Treating Affairs
Misconceptions About Affairs

Affairs Happen Because Partner is Searching for Romance/Self-Identity
Affairs Happen Due to a Desire for Sex
Happily Married Couples Have Affairs
The Truth: Affairs are the Result of Loneliness in Marriage
To Understand Affairs; We Must Understand Loyalty & Commitment

The Stance/Internal World of Therapist

Take Judgment Out of the Session
Recognize that Couples Make Choices

Voice their Discontent
Shut Down Their Feelings
Seek Out a New Partners

Recognize that the Conditions Leading to Affairs are a Series of Steps

Romance
Conflict
Avoidance of Conflict
Disengagement/Distance

Have Compassion for Both Partners

Betrayed Partner May be Suffering from PTSD
Betrayer Partner Often Has Great Guilt/Shame

Three Step Process for Treating Affairs

Atone

Betrayed Partner Can Ask Any Question They Want
Betrayed Partner Expresses Their Feelings & How They've Been Hurt w/o Blaming
Betrayer Partner Hears Partner's Feelings
Betrayer Partner Answers Questions with Transparency
Betrayer Partner Empathizes
Betrayer Partner Expresses Profound Remorse

Attune

Betrayed Partner Feels Better Because they Understand That Betrayer Partner Does Feel Guilt/Remorse
Evaluating What Went Wrong
Conflict Management
Creating Friendship & Shared Meaning
Rebuilding Physical Intimacy

Attach

Re-committing to One Another
Identifying How to Preserve the Commitment
Discussing Consequences Should an Affair Happen Again


Hold the Hope
Helping the Therapist to Hold the Hope for their Couple Clients

Recognize the Couple's Resilience
Note Positive Memories Shared by the Couple
Know that Human Beings Will Surprise You
Reinforce Desired Behaviors
Recognize that Everyone Has Their Own Path

Ultimately the Outcome of Therapy Belongs to the Couple


Tying It Together
Outline of a Typical Session

Opening Question (e.g., "How Was Your Week?")
Couple's Response is What is at the Forefront of Their Minds
Therapist Provides Appropriate Interventions Based on Couple's Response

Dyadic vs. Triadic Treatment

Dyadic Places the Emphasis on Couples Talking to Each Other (Duplicates Real Life in the Office)
Triadic Places the Emphasis on Therapist's Interpretations & Observations of the Couple
Exceptions to Dyadic Treatment

When a Partner is Unaware of How a Piece of Their History is Related to the Relationship Dynamics
When a Partner is Becoming Emotionally Triggered
When a Couple is in an Attack/Defend Patterns and Unable to Communicate Effectively Due to Flooding

How to Minimize Relapse

Discuss Relapse Prevention in Treatment (e.g., "How Can We Make This Last All Week?")
Emphasize the Need for Repair Throughout the Day, Week, Marriage

Gottman Approach Appropriateness for Specific Problems

Addiction

Very Appropriate
Couples Work is Sometimes More Effective than Individual
Only 30% Success Rate Even with the Best Treatments

Personality Disorder

Appropriate; Challenging, but Possible
Be Aware that a Person May be Misdiagnosed
Empathy Interventions are the Most Difficult
Requires More of a Triadic Treatment
Treatment Takes Longer
Best to Understand Personality Disorders from the Inside

Gottman Approach is Not Appropriate

When There is Characterological Domestic Violence
When There is an Ongoing Affair
When a Partner is Actively Suicidal
When a Partner is Psychotic

Cross Cultural Applicability

Happiness, Factors that Create a Great Sex Life, Emotion Coaching & Nature of Emotions are Universal
People Need Human Connection
More Research on the Topic is Needed

Myths About the Gottman Approach

Behavioral Therapy Approach
Psychoeducational Approach
Reality: The Gottman Approach is Emotional, Physiological, Existential, Narrative, & Empirically Focused

Creating Understanding and Expression of Emotions is a Central Feature
[+]
[-]
052523 - The 10 Principles of Effective Couples Therapy:
What is True About Couples?
Findings Regarding Friendship
Findings Regarding Conflict Management
The Four Horsemen of the Apocalypse

Criticism
Contempt
Defensiveness
Stonewalling

Characteristics of Creating Shared Meaning
Sound Relationship House Therapy
Principles of Doing Good Couples Therapy
How to Assess

Oral History
Questionnaires
Individual Assessments
Conflict Management

Exercises

Love Map
Open-Ended Questions
Stress-Reducing Conversation
Rituals of Connection
Strengthening Sexual Intimacy
Creating Shared Meaning
Author
JOHN M. GOTTMAN, PH.D.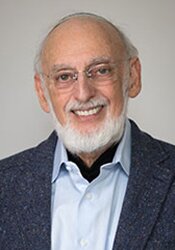 John Gottman, Ph.D.,
is Professor Emeritus of Psychology at the University of Washington, where he established "The Love Lab" and conducted much of his award-winning research on couple interaction and treatment. Dr. Gottman has studied marriage, couples, and parent relationships for nearly four decades. He has authored or co-authored over 200 published articles and more than 40 books, including:
The Seven Principles for Making Marriage Work, The Relationship Cure, Raising an Emotionally Intelligent Child: The Heart of Parenting,
and
The Man's Guide to Women.
World renown for his work on marital stability and divorce prediction, Dr. Gottman's research has earned him numerous national awards, including: Four five-year-long National Institute of Mental Health Research Scientist Awards; The American Association for Marriage and Family Therapy Distinguished Research Scientist Award; The American Psychological Association Division of Family Psychology Presidential Citation for Outstanding Lifetime Research Contribution; The National Council of Family Relations 1994 Burgess Award for Outstanding Career in Theory and Research.
Dr. Gottman, together with his wife Dr. Julie Schwartz Gottman, is the co-founder of The Gottman Institute, which provides clinical training, workshops, services, and educational materials for mental health professionals, couples, and families. He is also the co-founder and Executive Director of the Relationship Research Institute which has created treatments for couples transitioning to parenthood and couples suffering from minor domestic violence.
Dr. Gottman has presented hundreds of invited keynote addresses, workshops, and scientific presentations to avid audiences around the world including Switzerland, Italy, France, England, Israel, Turkey, South Korea, Australia, Canada, Sweden, and Norway. A wonderful storyteller and expert, Dr. Gottman has also appeared on many TV shows, including
Good Morning America, Today, CBS Morning News,
and
Oprah,
and he has been featured in numerous print articles, including
Newsweek, The New York Times, The Washington Post, Los Angeles Times, Ladies Home Journal, Redbook, Glamour, Woman's Day, Men's Health, People, Self, Reader's Digest,
and
Psychology Today.
Speaker Disclosures:
Financial: Dr. John Gottman is the co-owner of The Gottman Institute. He is an author and receives royalties.
Non-financial: Dr. John Gottman has no relevant non-financial relationship to disclose.
JULIE GOTTMAN, PH.D.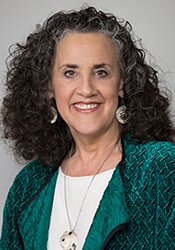 Julie Schwartz Gottman, Ph.D.,
is the co-founder and President of The Gottman Institute, and Clinical Supervisor for the Couples Together Against Violence study. A highly respected clinical psychologist, she is sought internationally by media and organizations as an expert advisor on marriage, sexual harassment and rape, domestic violence, gay and lesbian adoption, same-sex marriage, and parenting issues. Creator of the immensely popular The Art and Science of Love weekend workshops for couples, she also designed and leads the national certification program in Gottman Method Couples Therapy for clinicians. Her other achievements include: Washington State Psychologist of the Year; Author/co-author of five books, including,
Ten Lessons to Transform Your Marriage, And Baby Makes Three, The Marriage Clinical Casebook, 10 Principles for Doing Effective Couples Therapy,
and
The Man's Guide to Women;
Wide recognition for her clinical psychotherapy treatment, with specialization in distressed couples, abuse and trauma survivors, substance abusers and their partners, and cancer patients and their families.
Inspiring, empowering, respectful, and kind, Julie's leadership of The Gottman Institute has made it possible to identify and integrate the expertise of her staff, therapists, and the wider research and therapeutic community. Her commitment to excellence and integrity assures that as The Gottman Institute grows, it continues to maintain the highest ethical and scientific standards.
She is in private practice in the Seattle area, providing intensive marathon therapy sessions for couples. She specializes in working with distressed couples, abuse and trauma survivors, those with substance abuse problems and their partners, as well as cancer patients and their families.
Drs. John and Julie Gottman currently live on Orcas Island, near Seattle, Washington. They conduct weekly and intensive couples therapy sessions, provide small group retreats, teach workshops and clinical trainings, and give keynote presentations around the world.
Speaker Disclosures:
Financial: Julie Gottman is the co-owner of The Gottman Institute. He is an author and receives royalties.
Non-financial: Julie Gottman has no relevant non-financial relationship to disclose.
DAVE PENNER, PH.D.
Dave Penner, Ph.D., is a clinical psychologist and was the Clinical Director of The Gottman Institute from 2005 to 2017. He is the author of the Leaders' Guide for Teaching the Seven Principles for Making Marriage Work, based on teaching John Gottman's Seven Principles book to couples for over a decade. From these experiences, he co-developed the Seven Principles for Couples Leader Training Program and has led workshops training clinicians and lay leaders in the Gottman Method in North America, Australia, Europe, and Asia.

In his roles as the Clinical Director, Dr. Penner managed clinical aspects of the Institute, including providing consultation to Certified Gottman Therapists and clinicians in training; selecting and training consultants for clinicians pursuing certification; training and supervising video reviewers who certify therapists in the Gottman Method; training and supervising roving therapists at couples workshops; overseeing quality control of new programs and products; and answering clinical questions from clinicians, researchers, the media, and the public.

Dave has practiced for over 35 years as an individual and couples therapist working in private practice, university, mental health and hospital settings.
Continuing Education Credits Awarded for Completion of Entire Package
[+]
[-]
Combined Continuing Education Credit From All Components
Breakdown of Continuing Education Credits by Components
[+]
[-]
052516 - 10 Principles for Doing Effective Couples Therapy
[+]
[-]
052523 - The 10 Principles of Effective Couples Therapy:
Audience
Marriage and Family Therapists, Psychologists, Social Workers, Counselors, Nurses, Addiction Counselors
Satisfaction Guarantee
Your satisfaction is our goal and our guarantee. Concerns should be addressed to Psychotherapy Networker, 5135 MacArthur Boulevard N.W., Washington, D.C. 20016 or call (888) 851-9498.

ADA Needs
We would be happy to accommodate your ADA needs; please call our Customer Service Department for more information at (888) 851-9498.